During the Medlab Asia event which took place in Bangkok, Thailand, in August, we had the privilege of hosting a round table event which brought together healthcare stakeholders from diverse backgrounds. The event provided insights into the challenges and learnings from maintaining the integrity of cold chain systems, especially during the COVID-19 pandemic.
Mr. Marnick Dewilde, B Medical Systems' Chief Sales Officer, started the event on a note of collaboration: he emphasized how vital it was for all involved parties to come together, and to be sharing insights and knowledge to ultimately help strengthen the cold chain. Turning to Assistant Prof. Dr. Wisit, the Manager of the Bureau of Vaccine Capacity Development, National Vaccine Institute of Thailand, and Mr. Boonrak, Managing Director of Global Biotech Products Co. Ltd., the manufacturer of JE vaccine, he was keen to unearth their hands-on experiences and insights into crafting a secure and efficient cold chain system.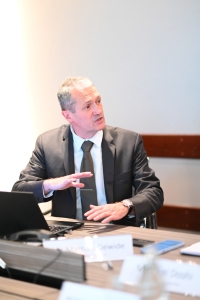 In response, Mr. Boonrak painted a clear picture of the logistical hurdles that emerged during the pandemic. The race to secure vaccines in the initial days, many of which had unique cold chain requirements, was a daunting task in itself. Moreover, challenges related to distributing these vaccines to remote locations, handling delicate variants of them such as the Pfizer-BioNTech mRNA one, and the complexity of maintaining the cold chain became all too apparent.
But it wasn't just the vaccines that posed challenges. Mr. Boonrak narrated an instance of a shipment of human cells and other advanced therapy medicinal products. These delicate goods, even though equipped with temperature trackers, occasionally experienced temperature drops, sparking concerns about their efficacy. Because of these challenges, Mr. Boonrak underlined the importance of having a robust quality management system. It wasn't just during delivery that the cold chain was critical, but also at the various stops in the supply chain (such as hospitals, warehouses or research centres) where these samples would be stored for a varying length of time, depending on their final destination and other factors.
The discussion then veered towards the realm of guidelines and regulations for the cold chain. Both Mr. Boonrak and other speakers lamented the challenges posed due to the absence of unified cold chain protocols. They highlighted the necessity of following a Good Distribution Practice (GDP) guideline, emphasizing its role in ensuring that the integrity of biomedical products during their storage, transportation, and handling. This was especially clear when discussing cases where different vaccines with various temperature requirements had to be managed and shipped, adding further complications to an already intricate situation.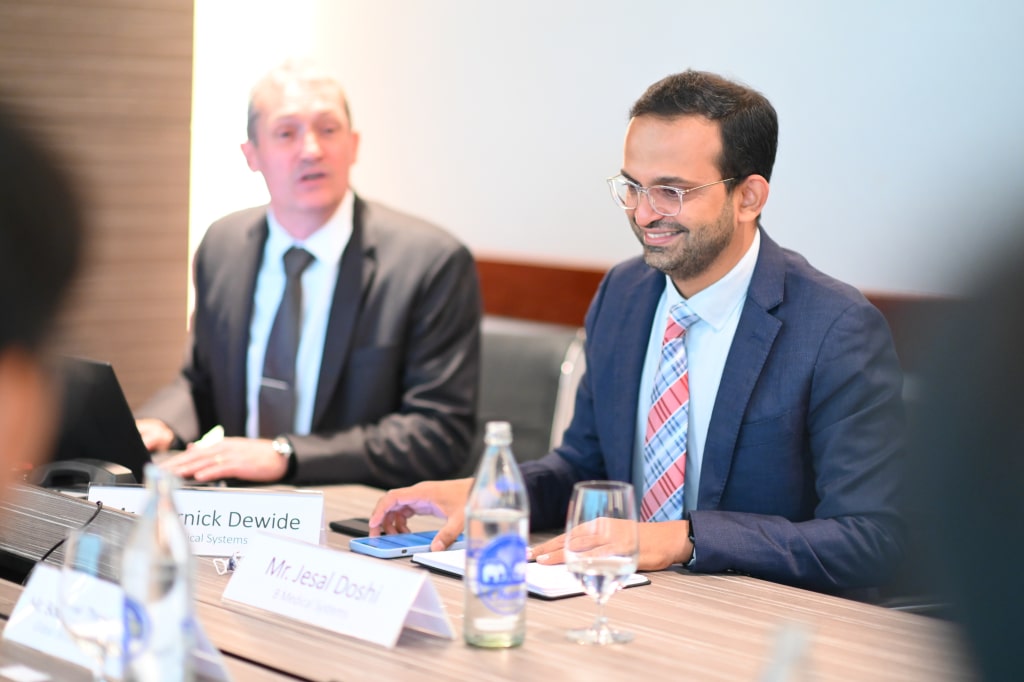 Mr. Dewilde then steered the conversation towards the theme of collaboration. He posed a pertinent question: How could stakeholders amplify their joint efforts in managing and optimizing cold chains?
Jesal Doshi, Deputy CEO of B Medical Systems, provided some global perspective by drawing parallels with the vaccination challenges faced by Luxembourg. One might think that vaccinating a small country like Luxembourg would be straightforward. However, even they grappled with unique issues during the COVID-19 pandemic, ranging from planning for unexpected power outages to managing vaccines that came with different storage temperature requirements. Drawing lessons from such experiences, Jesal accentuated the need for countries to find a delicate balance between self-reliance and global collaboration.
As the discussion continued, it was clear that the management of cold chains was fraught with complexities, especially during global crises like the COVID-19 pandemic. While the road ahead is filled with challenges, the shared experiences and knowledge from this round table event promise to be invaluable for future endeavours. Collaboration, the creation of robust guidelines, and adaptable strategies stood out as key learnings, and it was a testament to the pivotal role that B Medical Systems and other stakeholders play in sculpting the future of the broader healthcare landscape.
This article is the first in a series created around the round table event that took place during the Medlab Asia event in 2023. To learn what else was discussed, the next article in the serie will be available soon.