About us
Saving lives through reliable and innovative technology
About us
Securing Your Medical Refrigeration Needs
B Medical Systems is a global manufacturer and distributor of medical-grade devices.
Throughout our 40+ years of experience, we have been creating innovative solutions to store and transport vaccines, blood components, laboratory specimens, etc across the world safely and reliably. Our commitment to supporting governments, health institutions and NGOs has not only saved innumerable lives but helped communities develop and prosper.
Today, we are the only company worldwide offering an end-to-end solution of refrigerated devices certified by the EU MDR, US FDA, and WHO PQS. These include medical-grade vaccine refrigerators, laboratory refrigerators, laboratory freezers, blood bank refrigerators, plasma freezers, contact shock freezers, ultra-low freezers, and transport boxes that secure an unbroken cold chain for the safe storage and transport of any medical temperature-sensitive product or sample.
Worldwide presence
in 130+ countries
Intellectual property
of 100+ patents
100+ certified
medical devices
Since 1979, when we designed our first vaccine cold chain equipment, we have grown into a global player internationally recognized for the performance of its life-saving medical refrigeration solutions.
Through collaboration with our customers, over the years we have spearheaded technological innovations that target the growing needs in the fields of medical refrigeration, blood management, and vaccine cold chain. Our products have reliably supported research laboratories, blood banks, and hospitals in their research and patient care, while also enabling governments, humanitarian bodies, and NGOs across the world to efficiently carry out vaccination campaigns even in the most hostile environments.
Today, we are the only company worldwide offering an end-to-end solution of cold storage, transport, and monitoring devices certified by the EU MDR, US FDA, and WHO PQS.
Our company
Testimonials
What experts say about us
Learn more about what others think of our medical solutions, worldwide services, and customer support.

"Blood components and products require temperature-controlled storage and transport systems to maintain their safety and efficacy all the way to the patients. B Medical Systems has offered us solutions for the storage of red blood cells between 2 – 6°C; for the contact shock freezing of plasma; and for the storage of plasma at -25°C or below. B Medical Systems' products are innovative solutions of high quality, with low failure rate and high operational reliability. We like the new design of its new medical refrigeration and blood management solutions, and we appreciate their user-friendly and fit-for-purpose features. B Medical Systems also has a wide network, and quickly provides spare parts whenever needed. In brief, we are satisfied with B Medical Systems' solutions and services."
Timo Kangasmaa
Finnish Red Cross Blood Service Finland
"We are satisfied with B Medical Systems' blood bank refrigerator [B51], which maintains stable temperature. We can rest assured that the blood products stored are transfused in the best conditions. Donors invest a lot of their time, it would be a shame to waste their donation because the blood bags were not stored in optimal conditions. Regarding the noise level, B Medical Systems has pleasantly surprised us. At the end of the day, it really makes a difference."
Dominique Robat
Hospital CHU-UCL (BE)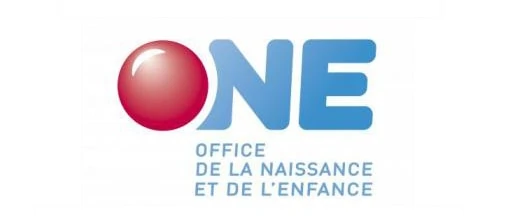 "A travers la livraison d'une trentaine de frigos spécialisés [L380] fabriqués par B Medical Systems, l'ONE a accompli une première étape vers l'amélioration de l'équipement de préservation de la chaîne du froid de ses centres de consultations. Le retour des équipes de terrain quant à la qualité des matériels fournis est positif, de même que quant à leur apport à leur pratique du quotidien. Quant à nos services centraux, ils ont apprécié le professionnalisme et la réactivité des équipes de B Medical Systems et de SHMC [partenaire local], ainsi que la collaboration à la fois agréable et efficace qui a pu être mise en place."
François Claerhout
Office de la Naissance et de l'Enfance Belgium

"Our collaboration with B Medical Systems goes back to 2011. Our facilities are equipped with approximately 10 freezers. Recently we have acquired a laboratory freezer F700, and validated an ultra-low freezer U701. The validation test results confirmed that the new model complies with our expectations. The temperature is stable, accurate and uniform at all time within the cabinet. When it comes to energy consumption and noise level, both models are also satisfying. […] B Medical Systems surprised us with its new integrated monitoring and data recording system. In my opinion, it is the most innovative feature of the new models. […] The cold storage solutions offered by B Medical Systems fulfill our expectations. The company and its Belgian distributor SHMC listen to our needs and requests. We appreciate the quality of the products as much as the after-sales services."
Samuel Loonus
GSK Vaccines
Belgium

"La société SHMC [partenaire local] dispose de techniciens et de commerciaux efficaces, réactifs, disponibles et compétents. Le matériel médical proposé est de très bonne qualité. De plus, ils ont été à l'écoute de nos problèmes afin de les résoudre en temps et en heure."
Dr Pierre-Alexandre Olivier
CHC Belgium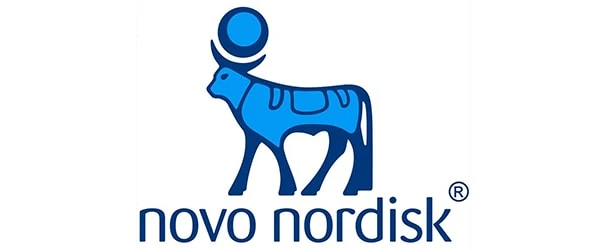 "B Medical Systems' cooling technology has proven to be reliable and designed for longevity. Over the last 13 years, its solutions have fulfilled our expectations and excelled in terms of temperature stability and uniformity. B Medical Systems is a solution-oriented company, which cares about its customers and which we certainly recommend."
Michael Møller Ottesen and Kim René Friborg
Novo Nordisk
Denmark
"I am satisfied with B Medical Systems' solar vaccine refrigerator, as it works steadily and its monitoring system is the best that our senior doctors can check at any time. We are glad to have this product in our clinic to keep our vaccines safe. The technicians of Alishah Qureshi Ltd [B Medical Systems' local partner] inspect the refrigerator on a regular monthly basis."
Dr Basir
EPI Vaccinator Bagrami Clinic Kabul
Afghanistan
Quality assurance
Our Certifications
We are committed to providing our customers with medical devices that meet the highest standards of quality and safety.
Explore
Newsroom
News and Events
Through our latest news articles and blog posts, our newsroom keeps you informed about our latest initiatives, news, and innovations. To be among the first ones to receive our updates, please connect with us through our social media handles or subscribe to our newsletter.
Meet the team
Our management team is driven by the idea that our company's success is driven by the success of our customers. Their leadership has created a culture that fosters innovation and customer-centricity. Meet the people who drive our success!

DelphinE Buron
Chief Human resources officer

MARNICK DEWILDE
Chief Sales Officer, Medical Refrigeration & Blood Management

Andrea Scammacca
Chief Operating officer

Raja Rao
Director, Cold Chain Strategy & Markets

Thierry Goniva
Chief Technology Officer

Olivier Lequeue
Chief Financial Officer

Erica Monfardini
Director, Global Pharma
& Strategic Partnerhips

Tina Van Poelvoorde
Chief Legal Officer
careers & jobs
Working at B Medical Systems
As a growing manufacturer and supplier of medical devices, we are constantly looking for passionate and entrepreneurial talents. Our team counts over 250 employees from a multitude of nationalities and professional backgrounds. Are you ready to join a dynamic working environment and contribute to a healthier world?
Our opportunities